About PJ's Steaks
> History of cheesesteaks
Frizzled beef, cheese, and bread were all collectively stumbled upon by a hotdog stand owner named Pat Olivieri from Philadelphia in the States.
This all began in the early 1930's when Pat, tired of eating the same thing, wanted to try something different. So during lunchtime, he sent his younger brother Harry to go fetch him some steak at the butcher's.
Pat took steaks, chopped it up on his grill and tossed it all on a roll. A local cab driver, a friend of Pat's, was curious as to what Pat was eating and insisted that he try it as well.
After one bite, his cab driver told Pat to ditch the hotdogs and sell this instead.
Thus, the "steak sandwich" was born.
A few years later, cheese was added to the mix and voila! We have what we now call the "cheesesteak."
> How we started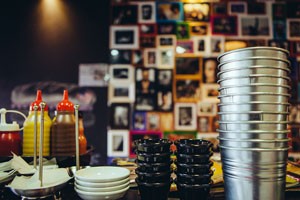 PJ first encounter with Philly cheesesteak while he was studying in the US, he scoured the globe trying to locate the best spot to bring this authentic flavour. From Europe to Asia to New Zealand, PJ finally decided on Australia because Aussies really love their meat and they are also renowned for it, so he knew they would appreciate it. But the main thing was that there were nothing like it in Australia.
In 2006, PJ came to Australia to do market research and then migrated from Korea in 2008. He continued to do more background research on how to set up the business. While it was PJ's dream to bring American food to the people of Brisbane, it was his nephew James who helped with the finer details to pull it all together.
After couple years of business benchmarking all over the country in the US, James finally moved to Australia in 2011 and joined this venture with PJ.
In 2012 late June, these two guys finally opened the first shop "PJ's Steaks" in Brisbane.
> Contact us
Instagram: pjssteaks
Facebook: pjssteaks
> Address & Hours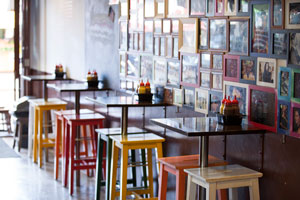 [ Brisbane Creek St Alleyway ]
88 Creek St, Brisbane QLD 4000
Trading Hours
Weekdays Lunch 11am - 2pm
Holiday schedules varies